Freshy Sauces
Crafted to perfection, only the freshest condiments and natural farm-fresh produce go in making the Freshy range of Sauces. Relish the perfect accompaniment to your most favourite snacks and fries, treat yourself to the finely balanced taste of Freshy range of sauces.
Perfect Accompaniment
Made with the finest and freshest vegetables, Freshy range of sauces are the perfect accompaniment to various food types. The thick and tangy tomato ketchup livens up fries and parathas, while the continental sauces make the best way to relish a wide variety of western foods. The soya sauce and the green chilli sauce are just right for your oriental cooking — whatever the food type, there's a Freshy sauce to make your food experience more relishing.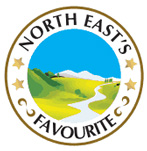 Freshy tomato sauce is made with ripest of the tomatoes plucked fresh from the farm. Thick and delicious, the sauce is made with every condiment used in exacting measure to create that divine feeling of dipping and rejoicing your favourite food with the sauce.
Freshy soya sauce is the perfect way to enhance your oriental cooking including noodles, rice and vegetables. The Freshy soya sauce flavour brings that perfect tangy sour taste to your cooking.
Freshy vinegars are non-fruit based concoction made to perfection for the delight of oriental cooking. Increasingly used in various Indian cooking also, they bring colour and magical taste to rice and vegetable based food.