Freshy Club Soda
The life of any party!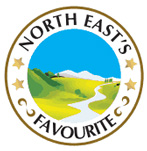 Carbonated water which is also familiar as soda water, club soda, seltzer water or fizzy water, is a procedure that causes the water to be become sparkling, where carbon dioxide gas under pressure has been dissolved in water. Our soda water is known to smoother the progress of gastirc problems such as in digestion and constipation. It is highlighted that fizzy waters with higher sodium levels lesser cholesterol levels.
In spite of the disbanding in soda water, the power still remains low when compared to soft drinks that case tooth decay at a rate of several hundred times that of regular soda water.